Facilities
2018/8/20 17:26:11 | by Administor | Administration Office
GXMUCS is one of the main centers of dental education training in China, with a total land area of 9,387.5 square meters and a total teaching area of 24,080.83 square meters. It provides modern well-equipped seminar halls, teaching and research laboratories with leading-edge facilities, clinics and teaching departments are widely available for faculties and students. It comprises 10 teaching departments and 4 training labs equipped with 183 sets of simulators, 19 comprehensive dental treatment units, 3 sets of Simodont dental training system, and digital teaching evaluation system. In addition, advanced teaching facilities in Guangxi Medical University, such as Medical Science Research Center, Laboratory Animal Center, Information Center, University Library, etc., are available for every student and faculty member.
NISSIN Simulation Lab
This lab is equipped with 72 sets of simulators and computers, which is especially applied for the junior dental undergraduates in bench training of the professional dental courses for basic clinical skills.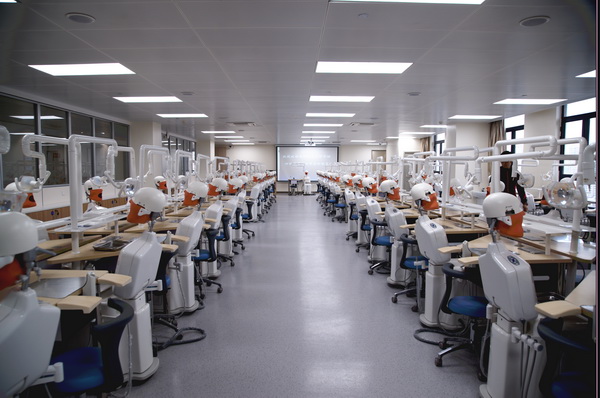 KaVo Simulation Lab
Equipped with 51 sets of KaVo simulators and PREPassistant System, this lab is applied for senior dental undergraduates to foster their pre-clinical skills. It also employs DDS-100 teaching system combining a simulation system, an evaluation system and 3D virtual reality technology, which can not only provide students with a training practice environment, but also monitor the whole operation process and give a dynamic objective evaluation for each student. Besides, based on the experience on dental education of Academic Center for Dentistry in Amsterdam, the lab introduces advanced Simodont Dental Training System to help dental students train their clinical skills.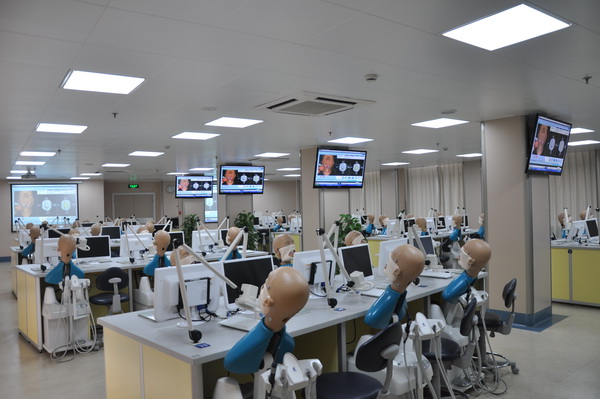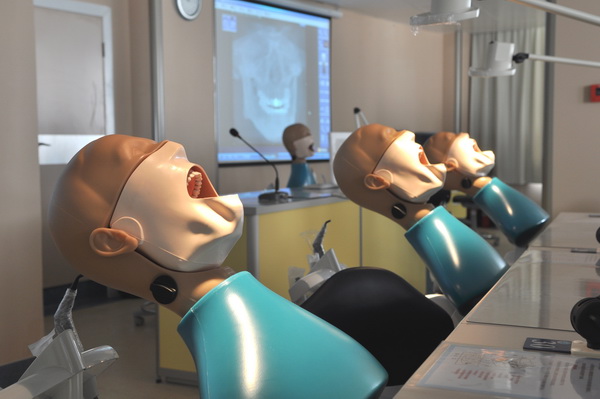 Dental Clinical Skill Training Center
Based on school-enterprise cooperation, this training center is comprised of "SIGER Dental Pre-clinical Training Center" and "Sirona Simulation Dental Clinic", which is designed as the standardized model of dental clinic. Simulating an authentic clinical environment, this center is specially applied for the fifth-year undergraduates who are going to graduate from the school to enhance their pre-clinical skills, more importantly, to let the students know how to prepare, design and run their own clinic in their future career.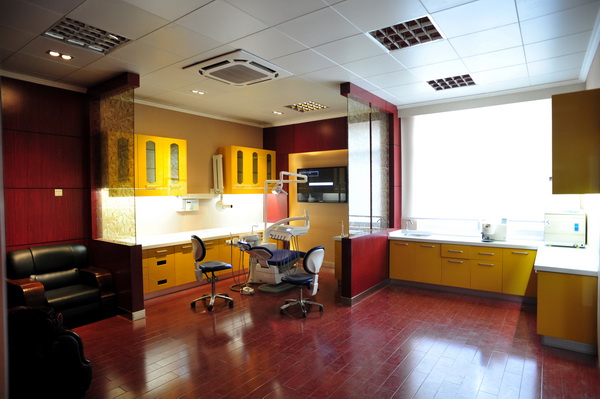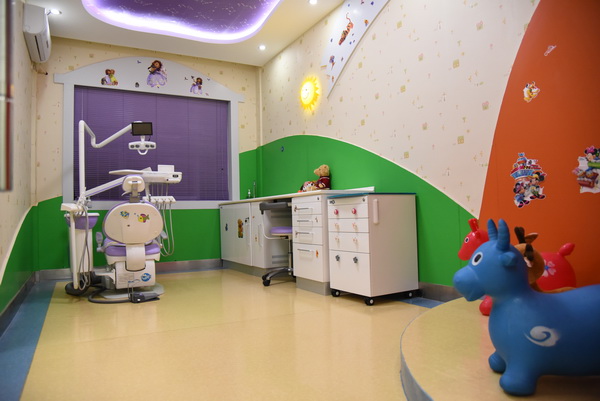 Out-of-Campus Training Center
The college has established several stable out-campus practice bases to facilitate the practical training. It provides students with opportunities to have direct access to work experience and comprehensive abilities.