GXMUCS Delegation visits UHS of Laos
2018/3/15 11:34:34 | by Administor | Administration Office
A delegation led by Prof. Zhou Nuo, Vice President of Guangxi Medical University Dean of College of Stomatology, went to Laos for a friendly visit during March 15-16, 2018.
During the visit, the delegation visited the Health Sciences University of Laos was warmly welcomed by Professor Phouthone Vangkonevilay, Rector of the University. The two sides exchanged their views on education, patient care scientific research between two universities, on the establishment of the China-Laos Dental Collaboration Center.
The delegation also visited the teaching base clinical departments of the school cordially visited the Lao students who graduated from Guangxi Medical University (GXMU). Some of them have become the backbone dentists of local hospitals, some have opened dental clinics, enjoying successful careers promising prospects. Prof. Zhou encouraged them to pursue their further studies in China to promote the cooperation exchanges between China Laos.
During the visit, the delegation was cordially welcomed by H.E. Dr. Phouthone MUONGPAK, Deputy Minister of Health of Laos, H.E. Dr. Ponmek DALALOY, Former Minister of Health of Laos. As old friends of China, the two ministers remain committed to promoting the exchanges cooperation in the field of stomatology between China Laos. They have attended the China-ASEAN Forum on Dentistry organized by GXMUCS for many times, fully affirmed the achievements of the forum. They also spoke highly of Prof. Zhou Nuo's contribution to the exchanges between the two countries. They hoped the two sides strengthen cooperation in talent cultivation clinical training, looked forward to a bright prospect for the bilateral exchanges cooperation in the future.
The visit to Laos further enhanced mutual understanding friendship between GXMUCS College of Stomatology, University of Health Sciences, Laos, broadened the cooperation channels between GXMUCS the dental colleges of ASEAN member states on dental education medical care, which laid a solid foundation for future cooperation between the two sides.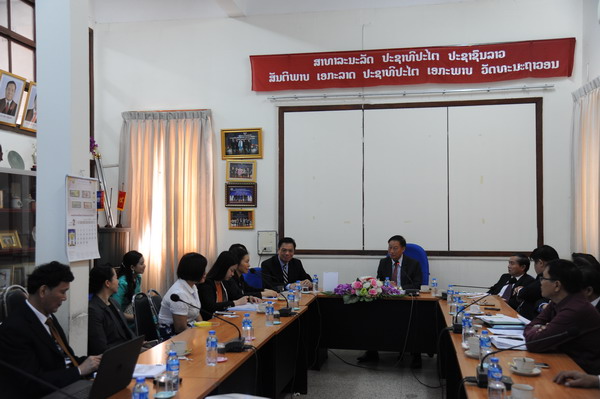 Prof. Zhou meeting with Prof. Phouthone Vangkonevilay, Rector of University of Health Sciences, Laos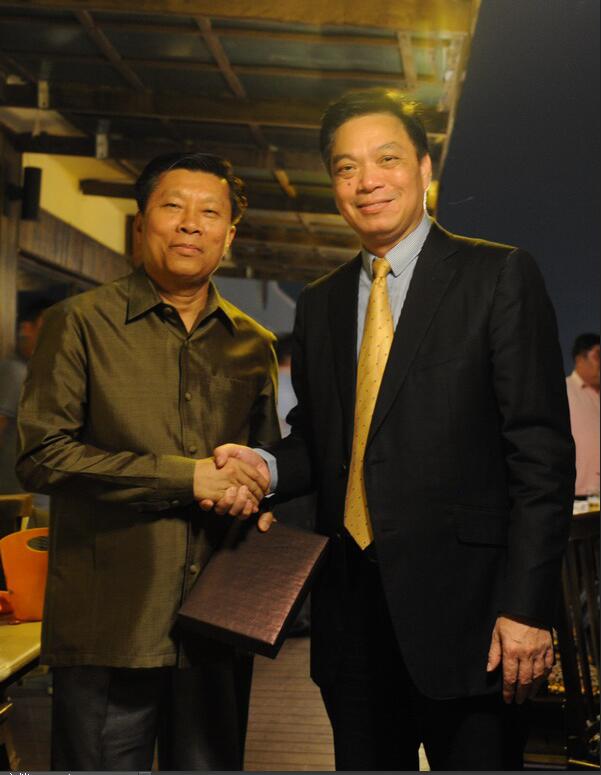 Delegation meeting with H.E. Dr. Phouthone MUONGPAK, Deputy Minister of Health of Laos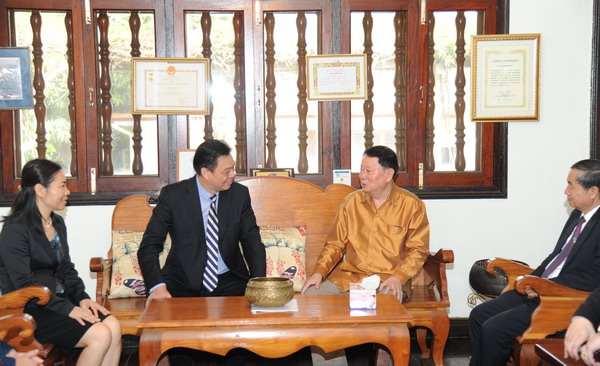 Delegation meeting with H.E. Dr. Ponmek DALALOY, Former Minister of Health of Laos